In current industrial technology, a laser cleaning machine is an outstanding subject. As a result, laser cleaning machines have become quite popular in these locations. Many laser cleaning machine manufacturers grew in most nations due to the market growth. However, the emphasis of today's post is on the top ten laser cleaning equipment manufacturers worldwide.
The laser cleaning method is a brand-new cleaning procedure developed due to the laser's material selectivity. A laser of a specific power can readily cut metal, but it cannot penetrate the material's thickness.
Top 10 Laser cleaning Machine Manufacturers
Laser cleaning machine is comparatively expensive than other traditional cleaning machines. So finding laser cleaning machine depends on the manufacturers' popularity is important.
Thus, we came up with the best laser cleaning machine manufacturers considering a few aspects of their production. In the later section, we will discuss how we chose these manufacturers.
LASERAX

Laserax was the first company to introduce inline laser solutions for industrial smelting operations in 2010. In addition to this, they built their name by conquering casting factories and automobile parts suppliers all over the globe.
Laserax is a company that offers the most cutting-edge laser technology to the market. Consequently, Their team creates high-performance lasers and comprehensive laser solutions for cleaning, texturing, and hardening surfaces. However, the available solutions from LASERAX are LASER MARKERS – OEM LASER MARKING SYSTEMS, TURNKEY LASER MARKING MACHINES, MANUAL AND AUTOMATED LASER CLEANING MACHINES.
HiSpeed Laser System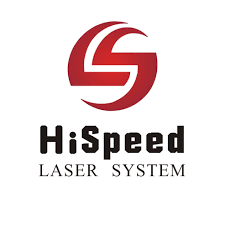 Dongguan Hispeed Laser Technology is a laser marking machine and laser technology support firm that serves clients all over the globe. Fiber laser marking machines, CO2 laser marking machines, UV laser marking machines, and other laser marking machines are manufactured and sold.
The products from the HiSpeed Laser system are – Fiber Laser Marking Machine, UV Laser Marking Machine, CO2 Laser Marking Machine, CO2 Laser Cutting Machine, Fly laser marking machine, Mini Portable Laser Engraver, precision laser Cutting Machine, Laser Welding Machine, Laser Cleaning Machine, Ultrasonic Welding Machine, and Laser Consumables and Accessories.
HiSpeed Laser rust removal equipment is the next generation of high-tech surface cleaners. It is simple to set up and use. No chemical reagents, media, dust and water cleaning, autofocus, suited for crank surface cleaning, high surface cleanliness, and other qualities distinguish the HiSpeed Laser cleaning machine.
You can remove surface resin, oil, filth, dirt, rust, coating, coating, paint, and other contaminants using the HiSpeed laser cleaning equipment. They included a portable laser gun with laser descaling equipment.
HANTENCNC
50W/100W Portable laser cleaning machine
100W backpack style handheld laser rust removal tool
1000w-1500w fiber laser rust removal machine
3000W handheld laser cleaning machine for automobile rust removal
IPG Photonics
IPG Photonics is the world's leading developer and producer of high-performance fiber lasers and amplifiers for many applications and industries. In Particular, material processing, communications, entertainment, medical, biotechnology, scientific, and advanced applications use IPG Photonics' low, medium, and high-power lasers and amplifiers.

Their solutions replace conventional technology in current applications and allow new laser uses. The product categories they offer are Lasers, Laser Systems, Beam Delivery, Medical, Telecom Equipment, Components, etc.
The advantages you will get from IPG photonics "Fiber laser cleaning machines" are:
Elimination of Chemical Solvents: Laser cleaning removes the need for harmful chemical solvents. Laser cleaning is both the ecologically favored and the most cost-effective approach because of the lower prices of consumable solvents and the costly requirements for post-process treatment and disposal of these chemicals.
Controllable Non-Damaging Process: Any competitive procedure does not provide the same degree of control as laser cleaning. The laser beam is highly focusable and steerable.
The power adjustments are sensitive and reproducible, delivering only the energy required. IPG Photonics engineered Pulsed variants in the "IPG fiber laser rust removal" line to offer optimal cleaning results with the most negligible heat output.
Reduction in Waste Products: Laser cleaning is a non-contact method of removing undesired contaminants from surfaces. Laser cleaning creates fewer waste products than any other cleaning procedure since it does not use abrasives or secondary components.
ADAPT LASER

Adapt laser has been providing cutting-edge laser solutions to government agencies and businesses with high-quality cleaning requirements, such as the automotive, welding, and aerospace sectors, for over 15 years.
Their laser technology extends from 20 to 1,000 watts of laser power, allowing them to serve a broad spectrum of customers, including those who need to remove hazardous coatings and radioactive radiation without causing any damage to the product.
They provide comprehensive and high-end solutions, clean things without causing damage, give the best cleaning possible, and provide time, quality, and cost savings.
Their solutions are Defense and Military, Aerospace, Automotive, Power Generation, and Others.
ADAPT laser cleaning can provide the ideal laser solution for you, whether you require a portable cleaning solution that can handle a variety of tasks or you want to automate a regular cleaning procedure.
If you're not sure which delivery method is best for your project, their laser professionals can guide you through the process to guarantee you always have the proper laser setup for the task.
P-Laser

P-Laser is an independent, forward-thinking firm dedicated to advancing industrial laser cleaning technologies. It began operations as a part of a multinational industrial cleaning firm in 2008. P-Laser became self-sufficient four years later and began developing laser cleaning technologies.
However, P-Laser designs and manufactures the most modern industrial laser cleaning equipment for both manual and automated applications. Their laser cleaning systems use 20 to 1000 watts of precise laser light to quickly remove rust, oil, oxides, and other contaminants from metal, plastic, concrete, ceramics, glass, and stone.
Above all, P-laser systems provide surprising possibilities for a continually expanding variety of industrial applications. Their laser cleaning process leaves the surface underneath intact.
Allied Scientific Pro

It is a 100% owned Canadian corporation established in Canada, founded in 2009 by Steeve Lavoie. Their technical team has expanded to include multi-disciplinary engineers and scientists with photonics, mechanics, electronics, robotics, imaging, spectroscopy, AI, and computer programming.
Allied Scientific Pro team enjoys taking on new problems and applying our technology to various industries, including automotive, agriculture, food processing, nuclear, defense, research, medical, and lighting. Allied Scientific Pro offers Lasers, Spectroscopy, Light Measurement, Imaging, Micro and nano Tech, Opto-mechanics, Optics, and NDT Sensors.
LaserAero Cleaning System, LaserArt Cleaning System, and LaserBlast Cleaning System are the three kinds of laser cleaning products this firm offers.
These laser rust removals are cost-effective, require minimum preparation time, have no disposal costs, and need no extra equipment.
Allied Scientific also offers user-friendly laser solutions for pro laser rust removal. They clarified that this aspect of their laser cleaning solution does not include any potentially dangerous missiles. Their laser cleaning tools are completely computer-controlled, need no protective clothing, and operate quietly.
SENFENG USA
SENFENG, the American division of Jinan SENFENG Laser Technology Co., Ltd, is located at 5989 Rickenbacker Road in Commerce, CA 90040 and provides goods, training, and technical support. It began its adventure 17 years ago, in 2004, in Shandong, China, developing laser devices.
This company has over 200 patents and has achieved CE/FDA/ETL certifications, demonstrating that its laser devices can work correctly and safely. The CE Marking is a manufacturer's assurance that the product complies with or exceeds the criteria of European safety, public health, and environmental protection regulations for the product's category and application.
SENFENG Production offers three different kinds of fiber laser cleaning machines. The SF200HC fiber laser cleaning machine has a high cleaning efficiency and a favorable effect, owing to its autonomous operation, frequent cleaning, high efficiency, lack of chemical cleaning liquid, and lack of consumables. It also has real-time monitoring, a maintenance-free host machine management system, a self-developed spiral cleaning mode, and the ability to adapt to diverse laser source manufacturers.
The SF1500HC Portable Laser Cleaning Machine, on the other hand, has one feature: high cleaning efficiency, maintenance-free operation, and a host machine control system.
Finally, the SFR-300CP, a 3D Robot Laser cleaning equipment, is a novel surface cleaning technology. The key benefits are reduced waste, ease of operation, and maintenance. Turning it on can clean the surface without using any chemical reagents, media, dust, or water.
DIHORSE LLC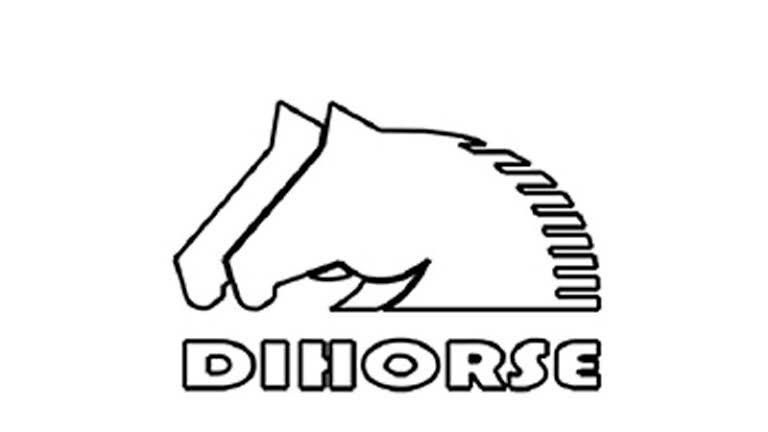 The Colorado Department of State has DIHORSE LLC on file (CDOS) as the corporate entity number. 1540 S Albion St, Denver, CO 80222 is the company address. However, on the other hand, the company was founded on December 1, 2015. A limited liability corporation is the entity type.
LLC DiHorse A new generation of high-tech surface cleaning items is laser cleaning equipment. Installing, manipulating, and automating the system is simple.
DiHorse Laser cleaning machines are simple to use; switch on the power and open the device; you can clean the machine using only water and no chemical chemicals, media, or dust.
The benefits of DIHORSE LLC are manual focus adjustment, curved surface cleaning, high surface cleanliness, and so on. The HiSpeed laser cleaning equipment can remove resin from a subject's surface, as well as oil stains, stains, dirt, rust, coatings, coatings, paint, and other contaminants.
RAYLASE – The Power of We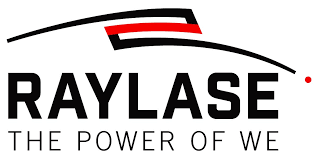 This manufacturer focuses on laser cutting, laser welding, laser surface processing, and laser powder bed fusion or selective laser sintering for additive manufacturing, all of which they have more than 20 years of expertise.
RAYLASE is known as a highly innovative company that meets the challenges of each new technology. They have developed various scanning systems for laser cleaning applications that make cleaning lightning-fast highly efficient. You can individually adapt the deflection units to the unique cleaning processes.
Raylase technology's laser cleaning machines include the MINISCAN III Series, SUPERSCAN IV-15, AXIALSCAN Series, and FOCUSSHIFTER. You may boost the productivity of this laser rust removal equipment by up to 25%.
Raylase additionally offers a variety of "laser cleaning product design" options to provide the optimum solution for hauling needs. Furthermore, one of the outstanding features of Raylase is the maximum laser4 lines achievable (up to 8kW with matching duty).
Perfect Laser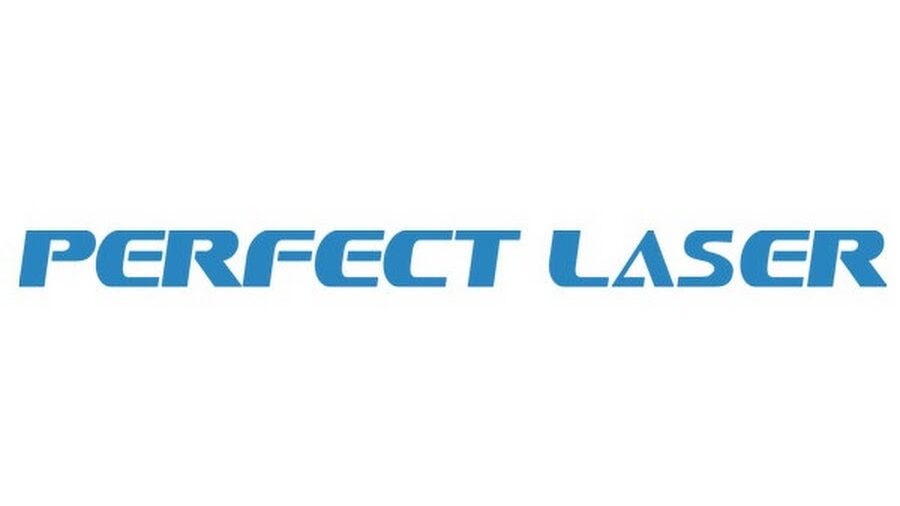 It is a world-renowned industrial laser equipment manufacturer. Perfect laser has been researching and manufacturing laser machines and CNC equipment since 1995.
They have about 20 series and 300 types of laser products. Customers will benefit significantly from personalized goods and services. People utilize their machines in electronics, hardware, model-making, clothes, footwear, advertising, printing and packaging, toy-making, and other sectors due to their excellent quality and consistent performance.
Perfect laser's industrial laser cleaning equipment is simple to use. The machine may clean without using chemical reagents, medium, dust, or water when switching on the power and opening the equipment.
Handheld laser rust remover is also an automated surface cleaning and focussing. With the portable laser surface cleaning, you can remove surface resin, grease, grime, stains, burns, coatings, and embroidery painting.
How did we choose the top 10 Laser cleaning machine Manufacturers?
There are a lot of laser machine firms out there. Which one should you pick? New laser machine manufacturers are entering the market. And others are losing ground. Finding the top manufacturers in this scenario is a little more complicated. In this scenario, we took into account the following factors.
Market Domination
A product's popularity depends on its quality and longevity. It also relies on the business plan of the corporation. As a result, we investigated the world's finest laser cleaning equipment manufacturers.
Quality
We conducted extensive studies comparing the quality of laser equipment produced by various manufacturers. You may find the best laser cleaning machine in this scenario's list above.
These laser cleaning devices are inexpensive, robust, and simple to operate compared to other laser cleaning machines. Most importantly, they will provide you with outstanding after-sales service.
Website Traffic
It is also an essential aspect of a company's marketing strategy. Website traffic, like market dominance, indicates how popular a product is.
As a result, we consider this while looking for the world's top laser cleaning equipment manufacturers.
Conclusion
We gathered the world's greatest laser cleaning equipment manufacturers based on the discussion above. It's important to remember that none are better or worse than the others. These models are well-liked and have received the most support from purchasers.
However, we hope that our list of the "top 10 laser cleaning machine manufacturers" can assist you in finding the finest manufacturer in your area.